I am NOT Serving My Husband..
If you have read my first blog, my home page, my about me or anything on this website, then you should have gathered that I'm a Bible believing, church girl. I am saved, y'all. Sanctified, Holy Ghost filled and fire baptized kind of saved. Even though I am contemporary and a Millennial, I am CHURCHY to the core. Let me prove it to you.
Anyone who grew up in a small, country church has been trained in the way that he/she should go. Amen? I grew up in that small, country church that you see. I didn't get saved there but that's another story for another day. Behind those two red doors are hard wooden pews, hardwood floors, a "This Due in Remembrance of Me" table in front of a pulpit, a choir stand, a set of drums and an electric organ that no one ever played. That small, country church was my home. It was where I read scriptures aloud at Bible study. It was where I memorized the books of the Bible at Vacation Bible School. It was where I ushered and sang in the choir. It was where recited an Easter speech every year and KILLED Away in a Manger during the Christmas program. That small, country church was where my inquisitiveness originated which later led me on a path of discovery. It was my home away from home. Sometimes, I didn't want to be there, but I went anyway.
So now that I have proved to y'all that I am saved, I'm sure you've noticed a disconnect between the title of this blog and the pleading of my case of salvation. Let me explain.
I went to dinner with a friend a couple of weeks ago. We were both discussing our singleness and what that means as a celibate, Christian adult in this day and age. Listen, it's hard out here. The struggle is REALER than real. Do y'all hear me?! However, my singleness and my friend's singleness is vastly different due to one degree of separation and that is: Divorce.
If you didn't guess already, that's me in the cover photo. 9 years younger and 9 sizes smaller, but that's me. Singleness for me is separated from others because I have been married. I know how it feels to enjoy a marriage bed that is undefiled. I know how it feels to wake up to someone every day and go to bed with them every night. I know how comfortable it feels to wear a ring on your left hand every day. I know how it feels to be selfless and commit your life to someone else.
That's why I am not serving my husband when I get married again.
You're probably thinking, chile that's why you're divorced now! Proverbs 31 women awaken at night and make sure that their family has food to eat. They work their hands to the bone every day, never having a moment to take care of themselves because they care for everyone else. They are clothed in strength and dignity and laugh without fear of the future. Her beauty is fleeting, but she fears the Lord so she must be praised. That's what you're saying isn't it?
I really don't care what you're saying. I'll say this again.
When I remarry, I am NOT serving my husband.
My friend went on and on about praying for her husband. Fasting for him. Cooking for him. Supporting him. Working on his business with him. Being everything that he needs and doing everything that he wants. I asked what he would do her for in return and she said, "I just want him to be present--to listen to me and be there for me."
This was my reaction..
In the words of Randy Jackson, "It's a no for me, Dawg." I must tell y'all that I am a sweet, Southern Belle with the smallest voice in the tallest frame. My mom taught me how to gather someone's life with couth--it's the Southern way, but y'all, I sat at that table with my mouth wide open and had to keep myself from pulling an Annalise Keating.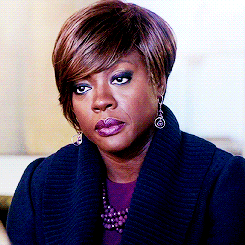 *In my Jess Hilarious voice* What kind of modern day slavery, unbalanced, unhealthy, unreciprocal, kind of marriage is going on here?!
No, unreciprocal is not a word, but it applies here. I wish I would go into another marriage like I'm Lauryn Hill screaming, "Tell me who I have to be to get some reciprocity!?" I wasn't mad at my friend. If anything, I was hurt for her. To think that a one-sided marriage is something that women not only desire, but one that is commended by friends and oftentimes taught by churches. But if you're friends with me, I ain't co-signing it!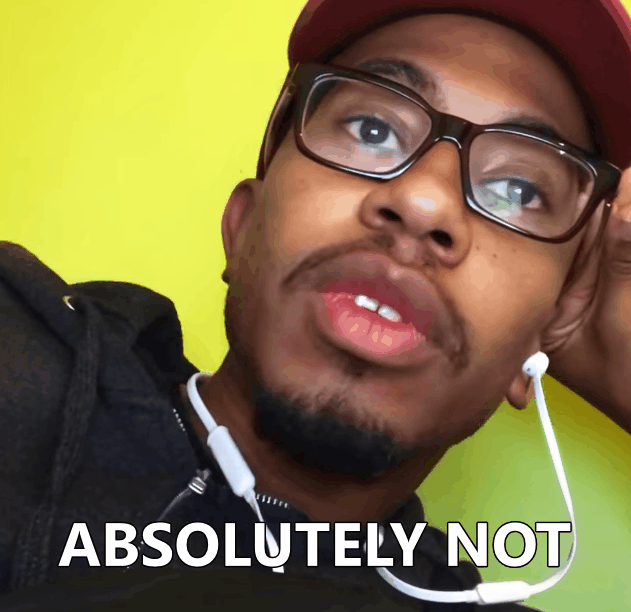 Because transparency is my ministry, I'll go ahead and let y'all know right now that I 100% feel called to be a wife. I feel it in my bones that a tall, bald, black man is going to waltz his way into my life and sweep all six feet, two inches of my curves, flaws and all off of my feet.
I will love him, but I am not serving him.
I am sure you're wondering why I am so adamant about not serving my husband. I have repeated it enough in large, bold font to make my point. I am probably giving you all of the Diary of a Mad Black Woman feels.
No, I am not jaded. I am not scarred by my divorce. After much therapy and prayer, I am healed from that. And to silence your thoughts that I probably didn't serve my first husband, I did. I was a stay at home wife, serving my husband was my job. I didn't particularly enjoy the job all the time, but I did it. I may not have always served with a smile, but I served. So, y'all want to know the real reason why I won't serve my next husband?
I can't.
I know. Can't isn't supposed to be in a person's vocabulary. However, in this case, can't is not only necessary, but true. I cannot serve my husband. Can't do it. Not able. Unable. Before you label me as trifling, let me explain.
I'm a hot head. Anger is my go to emotion. I'm impatient. I'm easily irritated. I'm selfish. I'm a control freak. I want things the way that I want them, how I want them and when I want them. I enjoy being alone. Because of my profession, I'm usually emotionally spent and have nothing left to give to anyone after 5:30 PM Monday - Thursday. I MAY have some time for others after 12 PM on Fridays. It is possible for me to set aside time for others on Saturdays. It is also rare. Sundays are dedicated to church, snacks and naps. My point is, when it comes to giving myself to someone else..
No time. No energy. No ability. It's not that I won't serve my future husband, it's that I can't.
There's a caveat though! One day in that small, country church during Bible study I read these words,
"My grace is sufficient for you for my strength is made perfect in weakness."
In my own strength, I'm unable to do anything really. The past 3 years have been extremely challenging for me. I learned that I cannot do anything on my own or in my own strength, but the moment that I dedicate something to God, somehow I am able to excel. He places His super on my natural and it's on and popping! As much as I love food, I can fast and deny my flesh because my motives are pure. I can live solely on fruits, nuts and vegetables because of my desire to please my Father.
If I were to serve my husband, just to serve my husband, y'all would see me on Divorce Court somewhere living my best, ratchet life. It wasn't until I changed my perspective of marriage that I resolved not to serve my husband. It isn't about him. It's about serving Him. It is a proven fact that when I do something for God, I do it passionately and fully. I go hard and I do not stop until I have peace and hear my Father sweetly whisper, "Well done, baby girl."
I have applied this theory to everything that I do, but especially when I think of marriage. Colossians 3:23 instructs,
"Whatever you do, work at it with all your heart, as working for the Lord, not for human masters."
If I'mma be a wife, I'mma wife with all my heart as working for the Lord, not for my husband. If I wife for Jesus, I'mma wife passionately and fully. If I wife solely for my husband, I'm going to wife selfishly, in an one-sided marriage.
So no, I am not serving my husband. I will serve God who I believe has handpicked, hand crafted, and will hand deliver my husband to me. Why do I believe this? Because I believe that God knows that whoever He gives to me will be taken care of. He knows that because I serve Him first, I will be a Ephesians 5 wife submitted to my husband as service to the Lord giving 1 Corinthians 13 love to my, life-giving, reciprocating, washing me in the water of the word, Ephesians 5 husband.
I can only imagine the joy of loving a man who loves me just as Christ loves the church. Serving my husband just as I serve the Lord. Committing to marriage, just as I have committed to ministry. Being home for someone, just as that small, country church was home for me. And even in the moments where I want to run away from home, I'll stay, just as I stayed at that small, country church.
<3
TJ